Extra Money W-heely Helps!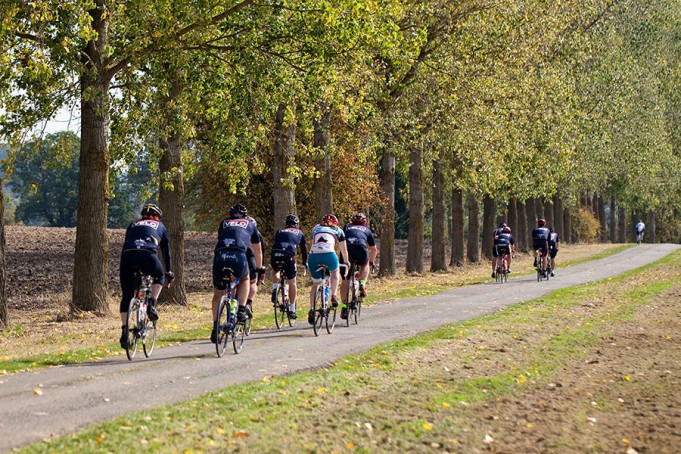 Cycle4Cynthia has been given a massive boost with the news that leading commercial law firm EMW Law LLP is leaping into the saddle as headline sponsor!
The firm, which has been providing solutions to meet clients' needs in the county since 1992, is joining Northamptonshire's biggest annual charity bike, which is now the biggest fundraiser in the calendar for Northampton's Cynthia Spencer Hospice.
Photo courtesy of www.placeimages.co.uk
EMW's CEO, Joy Vollans, says the team is thrilled to be extending its long-standing support of this wonderful event by becoming its lead sponsor: "As a team, we have taken part in Cycle4Cynthia for several years so when the opportunity to be more involved came up, we jumped at the chance" explained Joy.
"To be able to help Cynthia Spencer raise funds for all the wonderful work the hospice does, whilst doing something we enjoy, is brilliant and so we would encourage everyone to dust off their cycles and join us!" she enthused.
Cycle4Cynthia, which each year attracts over a thousand pedallers of all ages, including leisure rider, business teams and more serious cyclists, has raised more than half a million pounds in its fourteen year history and according to the Hospice's fundraising manager, John Helm, this partnership could not have come at a better time: "We're launching the 2018 ride next month and we really want our fifteenth year to be the biggest and best yet" explained John.
"Having EMW as headline sponsor, the first time the ride has enjoyed this kind of financial bonus, is the best news we could have hoped for as it means we can direct monies raised in entry fees and sponsorship towards the amazing specialist palliative care which we offer to our patients and the all-important support for their loved ones.
"On behalf of the whole team, I'd like to thank EMW for their generosity, not only in pedalling but also now in much-needed pounds!" he added.
EMW's sponsorship will be formally announced at the launch of Cycle4Cynthia 2018 which is taking place at Franklin's Gardens on Tuesday 27th March.
For more details of the event, or to learn more about the ride's other sponsorship opportunities available, please call the Hospice on 01604 210941 or email fundraising@cynthiaspencer.co.uk
Meanwhile, to keep up to date with the latest news on the event, please visit and 'like' the ride's and Hospice's page on Facebook.