Pedalling prolongs life!
Want to live longer? Reduce your risk of cancer and heart disease? Then cycle to work, say scientists!
The results of a recent study, which delved into the transport habits of more than a quarter of a million UK commuters, have come as music to the ears of the team at Cynthia Spencer Hospice who are hoping that the chance of prolonging life, alongside the passion for two wheels prompted by the return of the Women's Tour to the county next month, will see more people to leap into their saddles in aid of its biggest annual fundraiser, Cycle4Cynthia.
"The team of scientists found that regular cycling can almost halve the risk of heart disease and cancer, so it's a proven way to stay healthy" explained the Hospice's fundraising manager, John Helm.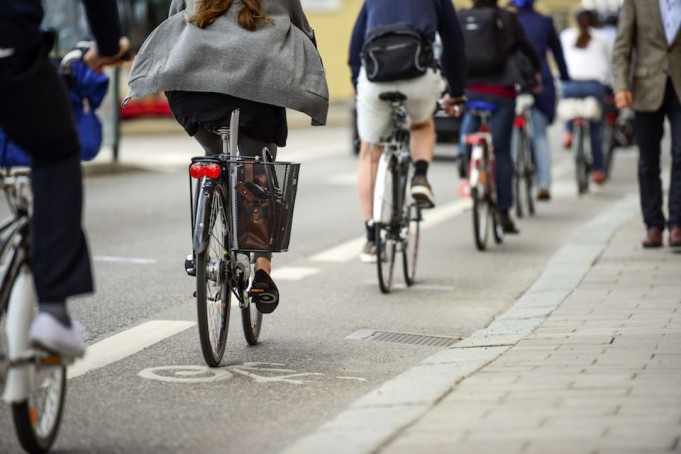 "With that as the best possible incentive to get pedalling, and the fact that Cycle4Cynthia is a really fun way to show your support for the amazing work we do for our patients and their families at Cynthia Spencer, I'd urge everyone to dig out their bikes and register for the ride!" he added.
Among those to know the benefits of using two wheels rather than four is Paul Maylunn from Northamptonshire Trading Standards who, come rain or shine, dons his bicycle clips and helmet for his daily commute: "I've been pedalling to work for about two years now and I'm definitely fitter and healthier than I've ever been before" explained Paul.
"Not only do I arrive at work feeling invigorated, having pushed up my heart rate a little, but I also quietly delight in the joy of overtaking tired looking drivers as they battle the queues of the rush hour.
"There's really no better way to commute, so why not start pedalling to work - and show your support for this amazing cause by signing up for Cycle4Cynthia too!" enthused Paul.
Cycle4Cynthia, which last year saw more than 1100 riders take part in the 5, 25 and 50 miles routes and raise over £76,000, will take place on Sunday 24th September at Lamport Hall.

You can register for the ride on the 'Register' page of this website or for more information, including details of corporate sponsorship opportunities, please call the Hospice on 01604 678082 or email info@cycle4cynthia.co.uk
Meanwhile, to keep up to date with the latest news on the event, please visit and 'like' the ride's and Hospice's page on Facebook.