150 years of pedal racing!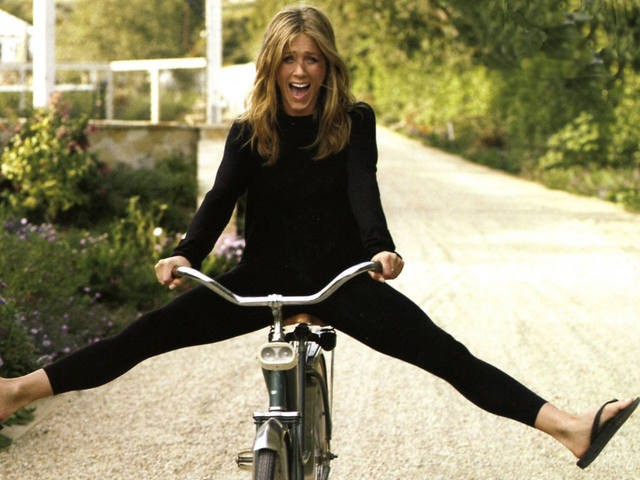 Think of a French bike race and I'm quite sure the gruelling Tour de France is the first that springs to mind!
But did you know that it was 35 years before that race was even a twinkle in its Gallic founder's eye that, on 31st May 1868, the first competitive cycle ride is said to have taken place - a 1200m sprint round the Parc de Saint-Cloud in Paris which was won by expat Englishman James Moore riding a wooden bicycle with iron wheels!
Exactly 150 years to the day later, and with such technological developments as pneumatic tyres, carbon fibre frames and padded saddles, cycling is thankfully a rather more enjoyable pastime than it was in the days of the aptly-named 'Boneshaker'!
So, with National Bike Week pedalling into view (9th – 17th June), here are ten facts* to inspire you to dig out your two-wheeler and join Northamptonshire's favourite annual cycle ride, Cycle4Cynthia, as it marks its 15th birthday:
The fastest speed recorded on a bicycle was 268 km per hour, achieved by Dutch rider Fred Rompelberg in 1995 (albeit drafting behind a dragster!)
The Damian Hurst-designed Trek Butterfly which Lance Armstrong rode in the 2009 Tour de France, sold at a charity auction for $500,000, making it the world's most expensive bike!
One parking space can hold up to 20 parked bikes
There are over 1 billion bicycles currently being used around the world
Seven out of eight people in the Netherlands aged over 15 has a bicycle
At his peak Sir Chris Hoy's thighs had a circumference of 27 inches – that's four more inches than Victoria Beckham's waist!
Before her big break on Friends, actress Jennifer Aniston delivered letters and small parcels as a New York bike messenger
Other celebrity pedallers include actors Matt Damon, George Clooney and Hugh Jackman
And talking Ozzies, Australian Andrew Hellinga set a world record in 2013 when he cycled almost 210 miles – backwards!
In the last fourteen years, Cycle4Cynthia has helped to fund first-class end of life care for hundreds of patients at Northampton's Cynthia Spencer Hospice and throughout the county as well as invaluable emotional support to their friends and family.
Cycle4Cynthia 2018, which is generously supported by headline sponsor EMW Law LLP among other businesses, will take place on Sunday 23rd September at Althorp, by kind permission of The Earl and Countess Spencer, offering 5, 25 and 50 mile routes to riders of all ages and abilities.

For more information, please call the Hospice on 01604 973340 or email info@cycle4cynthia.co.uk or to register online, please visit the 'Register' page on this website.
Meanwhile, to keep up to date with the latest news on the event, or to tag photos from the March launch, please visit and 'like' the ride's and Hospice's page on Facebook.
* Facts sourced from www.bicylehistory.net and www.welovecycling.com